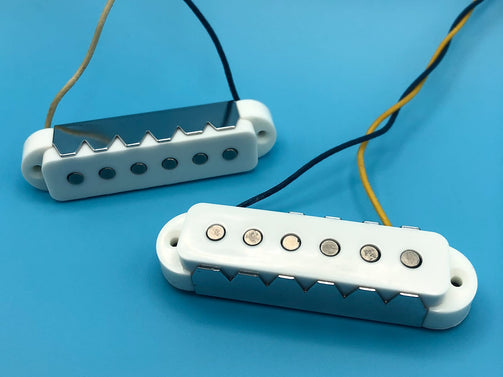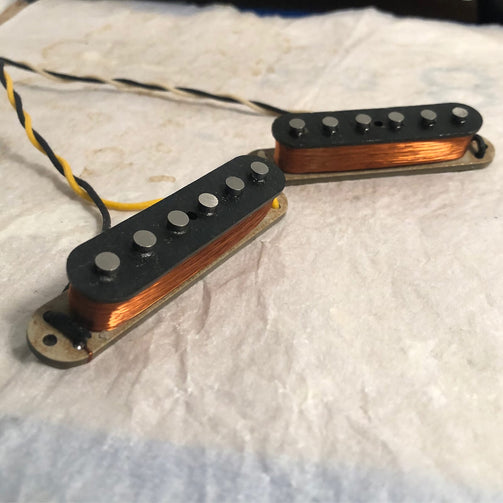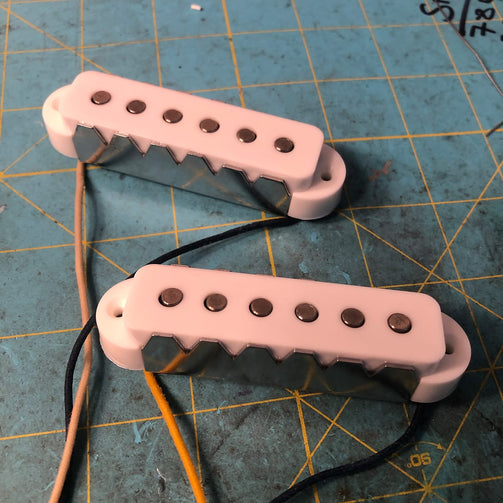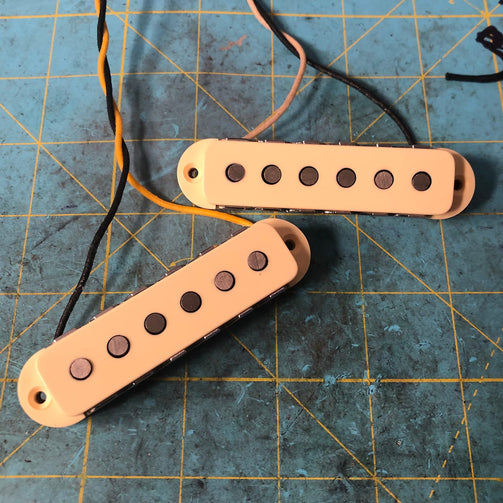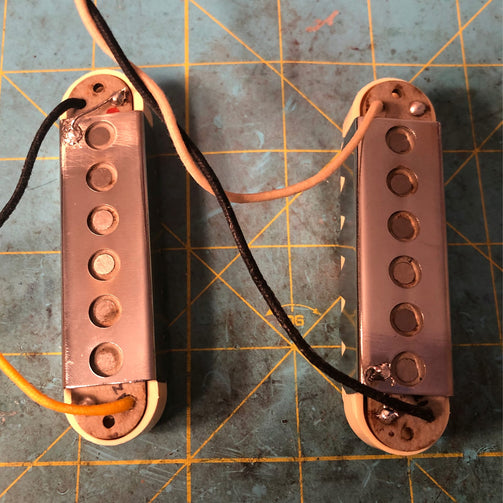 Jaguar Pickups (Set)
Jaguar Pickups (Set)
Regular price

Sale price

$185.00
Formvar wire. These pickups are handbuilt and handwound to match the tone and specs of our 1964 shop Jaguar. They feature 42awg Formvar or enamel wire (your choice), Alnico 5 flat top magnets, .22g push-back cloth wire, and vintage spec output of 6.4k ohm/neck and 6.7k ohm/bridge. They are reverse-wound, reverse-polarity (RWRP) so they are hum canceling when both pickups are engaged. These have incredible tone and compression with string clarity that is compatible with modern effects. They are wax potted and ready to give your Jaguar that vintage tone you're looking for! Set includes vintage correct neck and bridge. White covers and claws included.

You can see (and hear!) our Jaguar pickups in action here.
Free shipping within the United States!
Couldn't load pickup availability