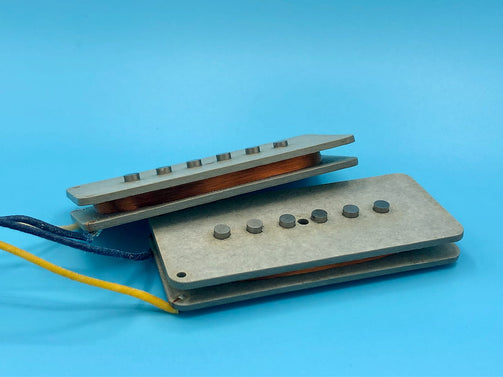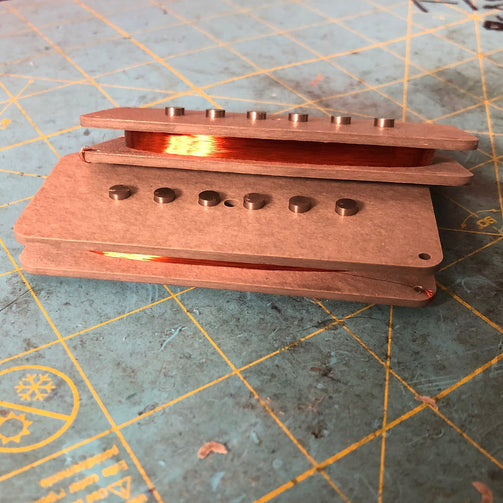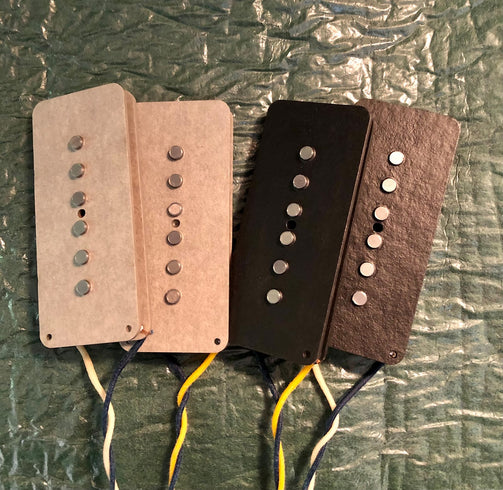 "Fat" Jazzmaster Pickups (Set)
"Fat" Jazzmaster Pickups (Set)
Regular price

Sale price

$180.00
Formvar wire. Our "Fat" Jazzmaster Pickups are 8% overwound for a heftier tone that retains the clarity and compression of vintage sets. With over 10,000 winds on the bridge pickup, this set delivers high resistance. This produces a hotter signal which rides the line between bright and dirty.
We handbuild and handwind this set with Alnico 5 rod magnets, 42awg heavy Formvar wire, and vulcanized fiberboard. It is reverse-wound, reverse-polarity (RWRP) - so it is hum-canceling/bucking when both pickups are engaged in the middle switch position. Each set is built to order and potted in an extended heat process here at our shop. Set includes vintage correct neck and bridge.

You can see (and hear!) our very similar Jazzmaster pickups in action here and here.

Free shipping within the United States!
Couldn't load pickup availability